Brochures & Magazines
Read our latest World Traveler Magazine or
click here
for ALL our digital publications.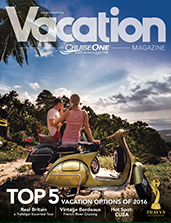 Ask your Vacation Specialist for our FREE Brochure
From Your
Vacation Specialist

Did you know that cruise vacations can create life transforming experiences? Exciting ship amenities,shore excursions in an unseen part of our world,the inspiring beauty of sunrise at sea, a cruise vacation offers all of this! Please contact me to create your memorable Cruise vacation.
Meet Associate Andrew Domarasky III
Meet Associate Sonja Seery
Costa Rica Trips Certified Naturalist Guide Angelo Bejarano
Nohl Crest Homes Alumni Cruise Coming Soon!